On the occasion of the new cooperation of the City of Trier, the Advisory Council for Migration and Integration and the Peace Academy Rhineland-Palatinate, Mayor Wolfram Leibe and Advisory Council Chairwoman Dr. Maria de Jesus Duran Kremer invited to the kick-off event "Shared Society in Trier. On the Way to a New Togetherness" on 13 February 2019 at the ERA Trier.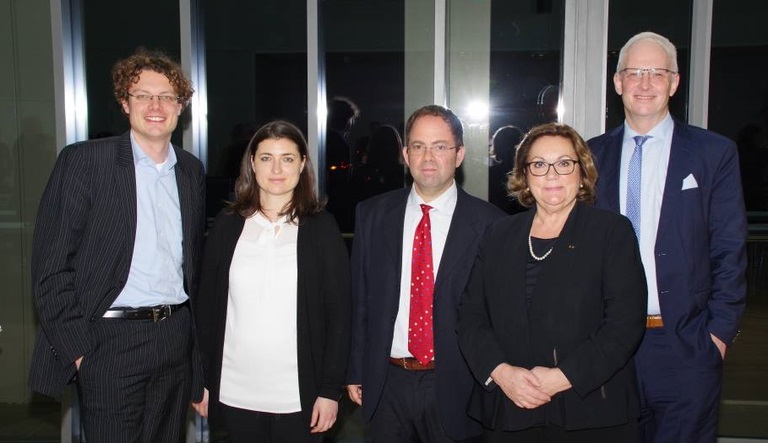 The event is part of the international project "Shared Society". In this project, country teams consisting of academics and practitioners from Germany, Israel, Northern Ireland, Kosovo and Belgium develop new knowledge and practical approaches to "Shared Society". Shared Society is a sustainable approach that aims to enable all social groups and individuals to participate equally and as fully as possible in a common society. The principles of a shared society – cohesion, equality, diversity and participation – should be translated into concrete projects in each country. In Germany, the Peace Academy RLP as a scientific partner and the Advisory Council for Migration and Integration as a practical partner take on the task of jointly bringing this perspective into practice. The aim of the five-year cooperation is to implement the concept of the "Shared Society" into the migration and integration work of the city of Trier and to initiate and supervise pilot projects.
After introductory greetings from Mayor Wolfram Leibe, Dr. Duran Kremer presented her institution entiteled "25 years in the service of a sustainable and future-oriented society of a cultural diversity: The Advisory Council for Migration and Integration". A presentation of the program and the cooperation was followed by Junior Prof. Dr. Janpeter Schilling, director of Peace Academy, and Melanie Hussak, program coordinator. After that Prof. Dr. Ran Kuttner of Givat Haviva pointed out promising paths to peaceful coexistence in his guest lecture "From a Divided to a Shared Society".
After the lecture, more than one hundred visitors had the opportunity to discuss with the guest speaker and to network at a wine reception.

Date of news Feb 14, 2019 12:00