Steinar Bryn (1954) has his Ph.D. from University of Minnesota in American Studies (1993). He has since 1995 been building up the Nansen Dialogue Network in the Western Balkans. He is based at the Nansen Academy in Norway where he has recieved more than 100 dialogue groups from old Yugoslavia. The first 8 years these conversations lasted 3 months each. He currently lectures on lessons learned in Europe and United States and supports the Nansen work, particularly in the field of inter-cultural education, in Croatia, Bosnia Herzegovina, Kosovo and Macedonia. He publishes articles and is currently recieving a grant to write a book based on his experiences. the working title is "To Understand the Other". Steinar Bryn and the Nansen Dialog Network has been nominated to the Nobel Peace Prize 7 times.
RIT Kosovo (A.U.K)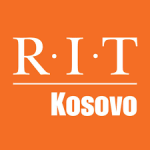 The RIT Kosovo (A.U.K) is Kosovo's only private, nonprofit higher education institution which teaches entirely in the English language. It is also the single institution in Kosovo whose degrees are accredited and recognized world-wide thanks to the partnership with the Rochester Institute of Technology (RIT) in New York. RIT Kosovo (A.U.K) offers an American degree with innovation, adaptability and creative pathways that prepare students with professional and life skills for a global world. The Rochester Institute of Technology, RIT Kosovo (A.U.K)'s degree granting partner, offers students the opportunity to create undergraduate programs from two or more professional areas of study with a strong foundation in the social sciences, through RIT's innovative School of Individualized Study.
The RIT Kosovo (A.U.K) Peace and Conflict Summer Program gives students the tools to analyze the history, politics and economics of contemporary, violent conflict.  Participants will increase their understanding of conflict dynamics, establish new networks of friends, and have fun in a safe, multicultural environment. The program focuses on the background to Balkan and other conflicts of the late 20th and early 21st centuries, on the dynamics of ending armed conflict and on continuing challenges to conflict transformation and development.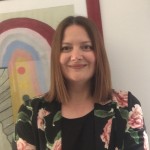 Edona Maloku is a social psychologist with a Ph.D in reconciliation in post-conflict societies and a research member of Utrecht Groups and Identity Lab (the Netherlands). As a survivor of war, she is dedicated to understand the processes that underlie relations between groups with a history of conflict and gain empirical knowledge to help achieve a lasting peace. Her work on the social-psychological processes of developing Kosovo's new national identity following independence is considered pioneering for the context and has been recognized for its significance by the Open Society International (London, UK), when Edona was granted the Open Society Scholar Award in 2017. She has been profiled as a rising international scholar (2014) by the Society for Psychological Studies of Social Issues (SPSSI, a division of American Psychological Association), while her PhD project has received the prestigious Netherlands Fellowship (2013). She has recently co-edited a book on shaping social (group) identities after the violent conflicts in the Western Balkans (Palgrave Macmillan, 2017). In 2019, Edona has been endorsed by Kosovo's President Atifete Jahjaga (2011-2016) to lead an education initiative in the country that uses shared education to promote peacebuilding among the divided ethnic groups in Kosovo's post-conflict landscape. Edona is a lecturer of Psychology at RIT Kosovo (A.U.K.) and has previously taught at University of Prishtina (Department of Psychology) for a decade.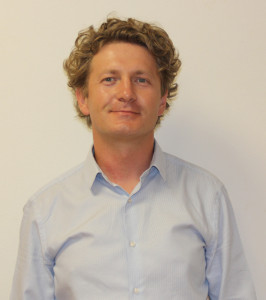 Veton Zekolli is the Executive Director of Nansen Dialogue Centre Skopje. He has been working with the Nansen Dialogue Network and Nansen Academy in Lillehammer in Norway since 2004. He gained a BA in Law Studies in the State University of Tetovo and he is part of the interuniversity MA Tempus program between the University of Gothenburg and South Eastern Europe University on international relations. In 2003 he was a student at Nansen Academy following courses on Dialogue, Human rights, Peace and Peaceful conflict resolution. Mr. Zekolli has participated in many national and international conferences as a delegated representative of Nansen Dialogue Centre Skopje. He is the co-author of the handbook 'Instruments for improvement of inter-ethnic relations' as part of a larger conference organized in Montenegro, and also a co-author of the book "Integrated Education in Conflicted Societies" published in year 2013. From 2007, his activities and work were mostly focused on intercultural education in the Republic of North Macedonia and the region of Western Balkan countries. He has been part of several expert groups engaged by state institutions such as the Secretariat for Implementation of the Ohrid Peace Agreement, the Ministry of education and science, etc.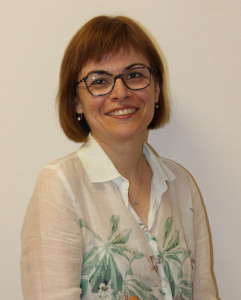 Biljana Krsteska-Papic is employed as manager of Training Centre within Nansen Dialogue Centre Skopje. For the last nine years, she has been working on promotion of Nansen model of integrated education in Macedonia. Her interest are integrated, intercultural and inclusive education. She has an MA and a PhD in pedagogy from University Ss. Cyril and Methodius, Skopje. Krsteska-Papic is one of the authors of the Concept for Intercultural Education, created by NDC Skopje, as a new strategic document of Ministry of Education and Science of the R. of Macedonia. Krsteska-Papic has prepared a manual for promotion of children rights and three interactive picture books. She is also author, co-author of few articles in many pedagogical journals.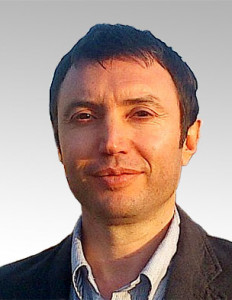 Dr. Ognen Spasovski is a professor in psychology at the Department of psychology,at the Ss. Cyril and Methodius University in Skopje. His teaching and research is mainlyfocused on psychological factors of wellbeing in individuals and communities, andimprovement of educational and social inclusion. He is teaching student teachers fromnatural sciences, psychology and special education in subjects from General psychologyand Psychology of education. For many years he was also in-service trainer of teachers fromprimary and secondary schools countrywide, in principles of quality inclusive education andsocial cohesion. He was engaged by leading national education-related institutions –Ministry for Education and science and the national Bureau for development of education, aswell by the leading international organizations as UNICEF, USAID, UNDP, Nansen Dialogcenter and other organizations in numerous activities aimed to improve the educationalsystem. He was a member of a Review Panel of the EU agency: Cooperation in Science andtechnology (COST) evaluation of scientific projects in the area of social sciences andeducation. He had further developed his research competencies during the Fulbright post-doctoral stay in the Positive Psychology Center and the Department of Psychology at theUniversity of Pennsylvania, under mentorship of the prof. Martin Seligman, where he wasprinciple investigator of the international research project. He was invited lecturer at theUniversity of Chicago on a topic of "Cultural specifics of Subjective Wellbeing", as well at theAna Mendez University System in San Juan on the topic of "Societal changes and reflectionson life domains". He was also invited lecturer for graduate students at the University inOlomouc, Czech Republic. Prof. Spasovski is author of more than 50 articles or chapters in international journalsand publications. Some of them were realized in the frames of activities supported byEuropean Training Foundation, Council of Europe, EU Directorate general for Education,Foundation Open Society Macedonia, Roma Education Fund, or in the frames of Erasmusnetwork projects. Among the journals he has published in, are: International Journal ofInclusive Education, European Journal of Education, Primenjena Psihologija, EuropeanJournal of Humor Research, Springer's edition on Well-Being and Cultures, Civitas et Lex:Psychology, Review of Psychology, Studia Psychologica (University of Cracow) and others.