Steinar Bryn (1954) has his PH.D. from University of Minnesota in American Studies (1993). He has since 1995 been building up the Nansen Dialogue Network in the Western Balkans. He is based at the Nansen Academy in Norway where he has recieved more than 100 dialogue groups from old Yugoslavia. The first 8 years these conversations lasted 3 months each. He currently lectures on lessons learned in Europe and United States and supports the Nansen work, particularly in the field of inter-cultural education, in Croatia, Bosnia Herzegovina, Kosovo and Macedonia. He publishes articles and is currently recieving a grant to write a book based on his experiences. the working title is "To Understand the Other". Steinar Bryn and the Nansen Dialog Network has been nominated to the Nobel Peace Prize 7 times.
Prishtina Institute for Public Opinion Studies (PIPOS)
PIPOS is an Institute focused in Public Opinion established in Prishtina (Kosovo) in 2018. The Institute's main objective is to enlighten the public opinion through research and empiric data, mainly in the areas of public policies, social policies and economic policies. So far, to do so, the Institute has been working extensively with political parties and media established in Kosovo.
FISNIK HALIMI, Director of Prishtina Institute for Public Opinion Studies (PIPOS)
After an early engagement in youth organizations 1995 – 1998 concerned with youth rights promotion Fisnik has became as a founder of leading NGO Kosovar Action for Civil Initiation (KACI) in 1998 in Prishtina (Kosovo) with the aim at promoting democratic rights and later transparent Election process. For the next 6 years he managed projects, as also directed the organization during the last year (2004). With regard to transparent elections he has coordinated Kosovo election observation team; Kosovo, Serbia, Macedonia, Poland, Hungary, Rumania, Bulgaria and Azerbaijan. In 2004 he has initiated the formation of Reformist Party ORA and took the role of Party's Secretary during 2004 -2007. In 2001 he graduates in French Language and Literature in University of Prishtina (Kosovo), while in 2004 receives a Master of Political Science from University Paris 8. In 2007 he works with Minister of Education, Republic of Macedonia as internal advisor to youth programs. Currently, he is doing a PhD on mixed topic of Political Science and Linguistic Sociology.
KUSHTRIM KRASNIQI, Program coordinator at Prishtina Institute for Public Opinion Studies (PIPOS)
Since 1999 he has been working with US and EU programs engaged in development and institutional building of Kosovo. Kushtrim received BA degree on Public Administration in 2005 from University of Prishtina (Kosovo). From 2004 to 2006 he has been engaged in NGO sector in the field of democratization, public transparency and economic equality. From 2007 to 2016 has been working in banking sector in the field of Project Management and Corporate Project Finance. He has received an MBA degree from University of Sheffield (United Kingdom) in 2012 in Finance. From 2016 he has been working with private businesses in Kosovo mainly in project finance consultancy. Currently, he is doing a PhD in Project Finance in University of South East Europe (Northern Macedonia).
---
RIT Kosovo (A.U.K)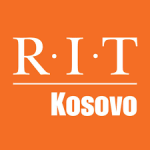 The RIT Kosovo (A.U.K) is Kosovo's only private, nonprofit higher education institution which teaches entirely in the English language. It is also the single institution in Kosovo whose degrees are accredited and recognized world-wide thanks to the partnership with the Rochester Institute of Technology (RIT) in New York. RIT Kosovo (A.U.K) offers an American degree with innovation, adaptability and creative pathways that prepare students with professional and life skills for a global world. The Rochester Institute of Technology, RIT Kosovo (A.U.K)'s degree granting partner, offers students the opportunity to create undergraduate programs from two or more professional areas of study with a strong foundation in the social sciences, through RIT's innovative School of Individualized Study.
The RIT Kosovo (A.U.K) Peace and Conflict Summer Program gives students the tools to analyze the history, politics and economics of contemporary, violent conflict.  Participants will increase their understanding of conflict dynamics, establish new networks of friends, and have fun in a safe, multicultural environment. The program focuses on the background to Balkan and other conflicts of the late 20th and early 21st centuries, on the dynamics of ending armed conflict and on continuing challenges to conflict transformation and development.
Edona Maloku, social psychologist and research member of Utrecht Groups and Identity Lab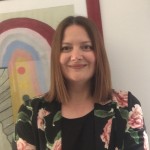 Edona Maloku is a social psychologist working on reconciliation in post-conflict societies and a research member of Utrecht Groups and Identity Lab (the Netherlands). As a survivor of war, she is dedicated to understand the processes that underlie relations between groups with a history of conflict and gain empirical knowledge to help achieve a lasting peace. Her work on the social-psychological processes of developing Kosovo's new national identity following independence is considered pioneering for the context and has been recognized for its significance by the Open Society International (London, UK), when Edona was granted the Open Society Scholar Award in 2017. She has been profiled as a rising international scholar (2014) by the Society for Psychological Studies of Social Issues (SPSSI, a division of American Psychological Association), while her PhD project has received the prestigious Netherlands Fellowship (2013). She has recently co-edited a book on shaping social (group) identities after the violent conflicts in the Western Balkans (Palgrave Macmillan, 2017). In 2019, Edona has been endorsed by Kosovo's President Atifete Jahjaga (2011-2016) to lead an education initiative in the country that uses shared education to promote peacebuilding among the divided ethnic groups in Kosovo's post-conflict landscape. Edona is a lecturer of Psychology at RIT Kosovo (A.U.K.) and has previously taught at University of Prishtina (Department of Psychology) for a decade.
---
University of Prishtina "Hasan Prishtina"
University of Prishtina was founded by the Law on the Establishment of the University of Prishtina, which was approved by the Assembly of the Socialist Province of Kosovo on 18th of November, 1969 being the first ever University to establish in Kosovo province. Currently, the University of Prishtina consists of 17 faculties, 14 of which are academic, whereas 3 are faculties of applied sciences.
ANTON VUKPALAJ Head of Department of Political Science in University of Prishtina "Hasan Prishtina"
Anton Vukpalaj is Assistant Professor of political science at the University of Prishtina. Since 2016, he assigns the duty of Head of Department of Political Science. He studied political science, political sociology at the French University of Sorbonne (1994-1999), University of Paris 10 (1999-2004), Institut des Sciences Sociales du Politique (ISP) in Paris (2004-2008). He has published scientific articles and has researched extensively on the Western Balkans. His book on the International Criminal Tribunal for the former Yugoslavia (ICTY) was published in France in June 2010 by the publishing house, Michel Houdiard Editeur. From 2011, he worked as a scientific collaborator of the Institut des Sciences Sociales du Politique in Paris. His main areas of scientific interest are: reconciliation, state-building, judicial and non-judicial mechanisms of transitional justice.
ZANA CIMILI KRASNIQI, Journalist
Zana Cimili started her journalistic career working as a TV correspondent in 2007 for a popular Serbian news agency B92,  being so the only Kosovo-Albanian reporting for a Serbian station at a time. Since 2015 she continued working as a correspondent on political and multi-ethnical issues for the Belgrade, Sarajevo and Zagreb based N1 regional television. She is a regular contributor to the German television network ZDF for the Balkans region. Her portfolio ranges from political affairs, human rights, minority affairs to regional issues, reporting about the difficulties arising in building a diverse civil society and a secure environment in Kosovo. Cimili is an expert on the internal structures of Kosovo, especially in the media, and knows to mirror the different local perspectives. She studied Law at the University of Pristina (Kosovo).
LORETA DOMI, Social researcher
Loreta is currently a student of master program for social justice in University of Hague (Holand). She has finished the BA in Sociology in University of Prishtina (Kosovo) and Masters in Sociology in the same University. In the last two years her focus was mainly on the research dedicated to social justice and gender equality.

EMILIJA IVIC, Youth activist
Emilija is a student of Medicine in the University of North Mitrovica (Kosovo). Her interest has extended in the field of youth, while she has done some voluntary work with Red Cross Serbia. In the last two elections she has worked as a support staff in Central Election Commission and later as a Trainer of polling board in municipal commission.