Team Northern Ireland brings together academics from the Ulster University and independent practicioners.
---
Ulster University

Ms Gráinne Kelly, Lecturer in Peace and Conflict Studies, Ulster University
Ms Gráinne Kelly is a Lecturer in Peace and Conflict Studies in the School of Applied Social and Policy Sciences and is based within INCORE (International Conflict Research Institute).
Prior to joining Ulster University in 2008, Gráinne worked as a researcher in a range of civil society organisations including Democratic Dialogue (Northern Ireland's first policy think tank) and completed commissioned research for organisations including Save the Children UK, Mediation Northern Ireland and Belfast City Council.
Ms Kelly specialises in qualitative research and has undertaken extensive field work both in Northern Ireland and internationally, including Cambodia and Sierra Leone.  Her research (with Hamber) on reconciliation theories and practices in Northern Ireland was adopted and operationalised by the European Union in a major funding stream worth 1.5 billion euros, fundamentally transforming the way the Programme was managed from 2005-2013.
She was Principal Investigator on two grant awards from the Equality Unit of the Northern Ireland Assembly to research priority areas for good relations policy and has presented widely on the topic in both policy and academic settings.  She is currently working with colleagues at Ulster University to prepare the 5th Northern Ireland Peace Monitoring Report (2016-18), focusing particularly on the Sharing and Cohesion dimension. Her work has been published in journals including International Peacekeeping, Journal of Human Rights Practice and International Journal for Conflict Resolution and Engagement. 
Dr. Paul Nolan, independent researcher
Dr Paul Nolan is an independent researcher, best known for his work in monitoring the Northern Ireland peace process. He produced three Northern Ireland Peace Monitoring Reports for the Community Relations Council, looking at the political progress that has been made and also at the obstacles that Northern Ireland has had to face in attempting to create a shared society. Cultural issues have proved to be very divisive and Paul has authored a number of reports on the most contested issue of all, the display of flags. More recently, he has worked on a democratic audit of Northern Ireland society, looking not just at formal electoral democracy but also at the how far democratic values are expressed in schools, churches , workplaces and local neighbourhoods.
Paul's early career was in adult education and he was director of the Workers' Educational Association in Northern Ireland, before moving to Queen's University Belfast. He has now retired from the University but as returned as an occasional reserach fellow.
Dr. Clem McCartney Independent Research Consultant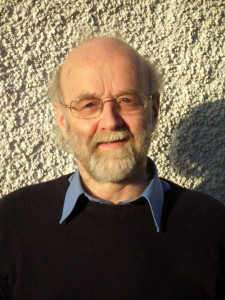 Dr. Clem McCartney is from Northern Ireland.  His first degree is in law but he switched to social development for the first part of his working career.  He mainly worked in the United Kingdom but also spent some years in Papua New Guinea.  From the mid 1980s his main interest has been in conflict resolution and peacebuilding.  He worked in the Centre for the Study of Conflict in the University of Ulster, being responsible for connecting academic researchers to policy makers and practitioners and making research more relevant to decision makers.  
In 1992 he became an independent consultant on conflict and community issues and has a wide range of experience including Northern Ireland, Sri Lanka and the Caucasus. He has worked with a variety of organisations including Conciliation Resources in London, Berghof Peace Support in Berlin and International Alert in London.  He has contributed to Berghof Research Centre's publications including the "Berghof Handbook for Conflict Transformation", and Conciliation Resources Comparative Learning Project and the Accord Series, editing the edition on Northern Ireland – "Striking a Balance, the Northern Ireland Peace Process."  He also undertook an International Comparative Review of Public Policies Towards Improving Inter-Community Relations as part of the Northern Ireland Government Review of Community Relations Policies.
From 2007 to 2019, his main activities have been as advisor to the Shared Societies Project of the Club de Madrid, focusing on policies to promote inter community harmony.