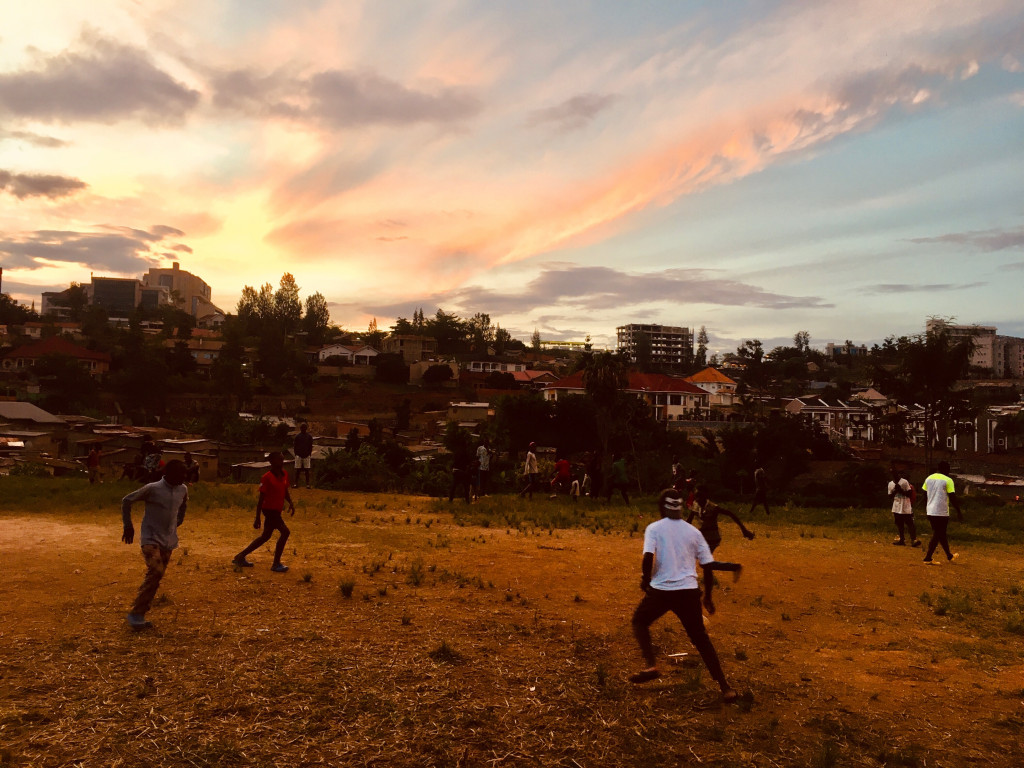 That moment when you get off the airplane and you breathe in the Rwandan air – always a bit humid, never too cold and somehow a bit smoky – the feeling of home returns almost immediately – Rwanda, here I come!
It has already been two weeks since I arrived and a lot has been going on for me in my new role as the Project lead of StArfrica in Rwanda since.
I came to Rwanda for the first time in 2017 in order to lead the Women in Innovation Program, a career program for more than 600 female university graduates in Rwanda, for which I had assembled the team, developed the content, built a scalable system and oversaw the implementation of the training in Kigali. In 2018 I returned for the Next Einstein Forum for which I accompanied a delegation from Germany during their field visits in both Kigali and Nairobi, with a strong focus on both cities' startup scenes. In 2019, I decided to start my own project in Rwanda in collaboration with close friends of mine – RwandOpp, an NGO with a focus on literacy and education. As a Board Member of RwandOpp I am currently in the process of registering it as an e.V./NGO in Germany.
East Africa has become a major part of my life since I was a volunteer in Uganda following high-school and it has stayed crucial to me until today. For the next three years, I will live and work in Kigali for the StArfrica project. My objective here on the ground is the promotion of business start-ups from the field of science – while collaborating closely with the University of Rwanda to sensitize, motivate, advise and support the students in their pursuit of establishing their business in Germany.
I am extremely happy to be back in Rwanda and while my first days on the ground here have been quite hectic, they have also been very smooth, productive and eye-opening, and it already feels like home. Every day I am meeting new people from different fields – entrepreneurs, students, businesswomen /- men, people from the education sector and creatives. Kigali has a vibrant entrepreneurial scene full of innovation, startups, cool businesses, coworking spaces, etc. Since my arrival, I have worked out of several coffeeshops and work cafés – those kinds of hipster places full of inspiring minds that you can also find in New York, Berlin or Barcelona.
A couple of days ago, I visited the Center for Entrepreneurship at the University of Rwanda for the first time, together with our Rwandan counterpart and Director of the Center, Dr. Emile Bienvenu. With his impressive, vast and international experience in research, Emile is the perfect person on the ground for the implementation of our project. In the next months and years, his team and I will work closely together in order to identify promising business ideas coming out of the student body and to increase the attractiveness of Germany for start-ups from Rwanda as well as other African countries. Key to my job on the ground will be to work closely with the students in this regard and their interest in what we have planned has been quite impressive to-date.
In the past years, whenever I mentioned my strong interest in working with, and in, African countries, I had many frustrating discussions and talks with people who chided the continent's supposed slow development, perceived lack of innovation and high levels of corruption. So far however, Rwanda has demonstrated to me the exact opposite of that image and has presented itself as a country of progress and an African hub for innovation. I am looking forward to exploring this further in the years to come!
First steps of StArfrica in Rwanda – Katharina is on site now and reports her first impressions!