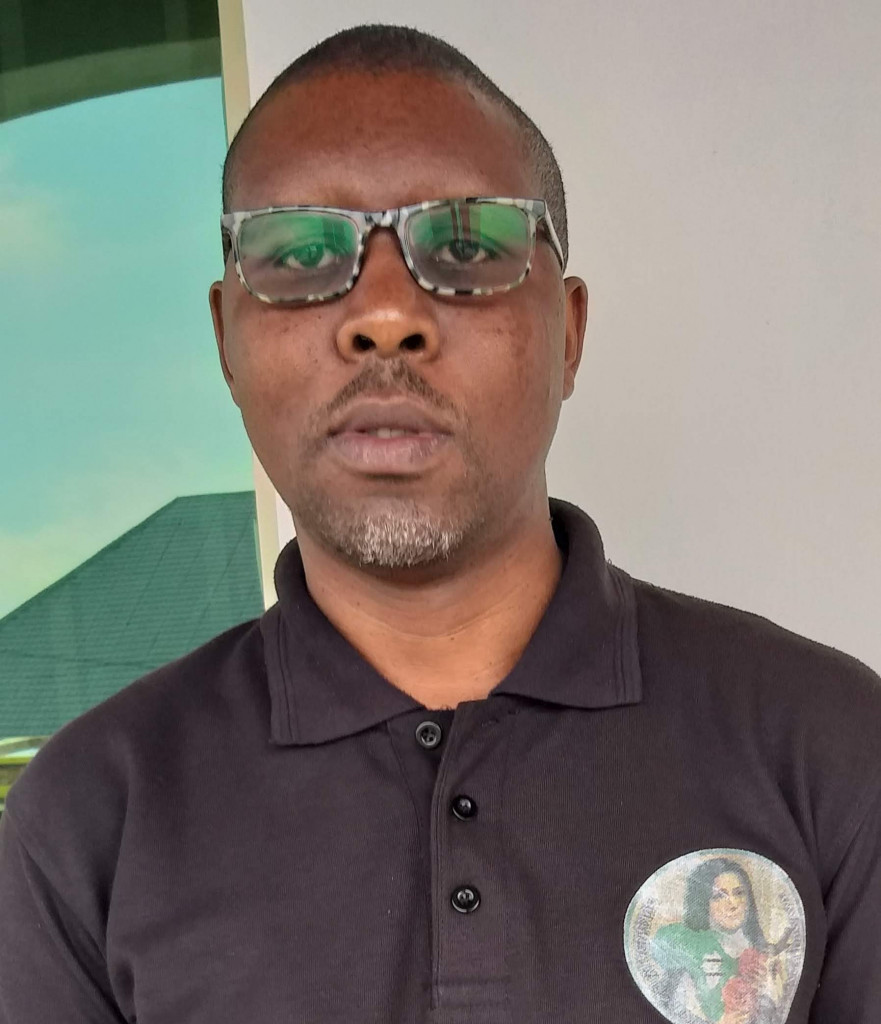 1.) What is your academic background?
I am Patrice Habimana, I hold a bachelor's degree in Arts with Education, a Master's Degree of Arts in Business Administration with specialization in Project Management and a Master's degree in Development Studies with specialization in Planning.
2.) When did you join the project, what are your tasks and what experience do you bring along?
I joined the StArfrica Project since November 2020 and have become actively involved in StArfrica activities since December 2020.
My major tasks are to:
Coordinate and manage all activities pertaining to the implementation of StArfrica Project at the University of Rwanda (UR), including monitoring and evaluation of the timely execution of activities to meet the targets set, and produce regular activity reports.

Plan and coordinate collaborative activities with national and international partners, manage and disseminate educational materials and programs for StArfrica project incubator and other programs as well as planning and executing training events in Rwanda.
The experience I bring along is related to administration, innovation, entrepreneurship and mentorship skills gained from my career of more than 15 years at School of Finance and banking, Kavumu College of Education, Kigali Institute of Education that later became part of the University of Rwanda (UR). During my carrier there I worked as a Tutor, then later I got involved in the students' welfare and career advisory where I mentored students in terms of career orientation, innovation and entrepreneurship. Since 2017, I am actively involved in the area of Innovation and Entrepreneurship field where I mentored and advised students and lecturers with innovation and entrepreneurship projects, as Innovation Officer, Research and Innovation officer and as Technology Transfer Specialist. I also attended trainings on IP, Innovation and Entrepreneurship organized jointly by the World Intellectual Property (WIPO) and the Swedish Patent and Registration Office (PRV) and sponsored by the Swedish International Development Agency (SIDA) under the theme of: ITP313e – Advanced International Training on Intellectual Property and Genetic Resources – in Support of Innovation that took place in Stockholm (Sweden), Basel and Geneva (Switzerland) from 2nd to 21st September 2018. I also attend the regional follow-up meeting to the said training that took place from December 1 to 5, 2019 in Colombo, Sri Lanka. Since then I had several training in the area both online and face to face organized by University of Rwanda, WIPO, Rwanda Development Board (RDB), SIDA, Coursera as well as other UR partners. I am also developing a training manual for students' capacity build at UR on IP with focus on Genetic Resources.
3.) What impact do you see for Rwanda and the University of Rwanda within the StArfrica project?
The StArfrica project will have a positive impact for Rwanda and the UR as it offers opportunity for Rwandan students interested in entrepreneurship to develop their innovation and entrepreneurial skills and to network with their fellow students from Germany. It will be an opportunity for Rwanda to develop its business sector through UR students' start-ups.
4.) What success do you wish for the project?
I wish this project to bear fruit and be great source of development, wealth and self-resilience from men and women from Rwanda, Germany and the entire African continent. I would like to have as a worldwide brand in terms of entrepreneurship firms.