Teaching the Top 20 in Public Speaking and Idea Creation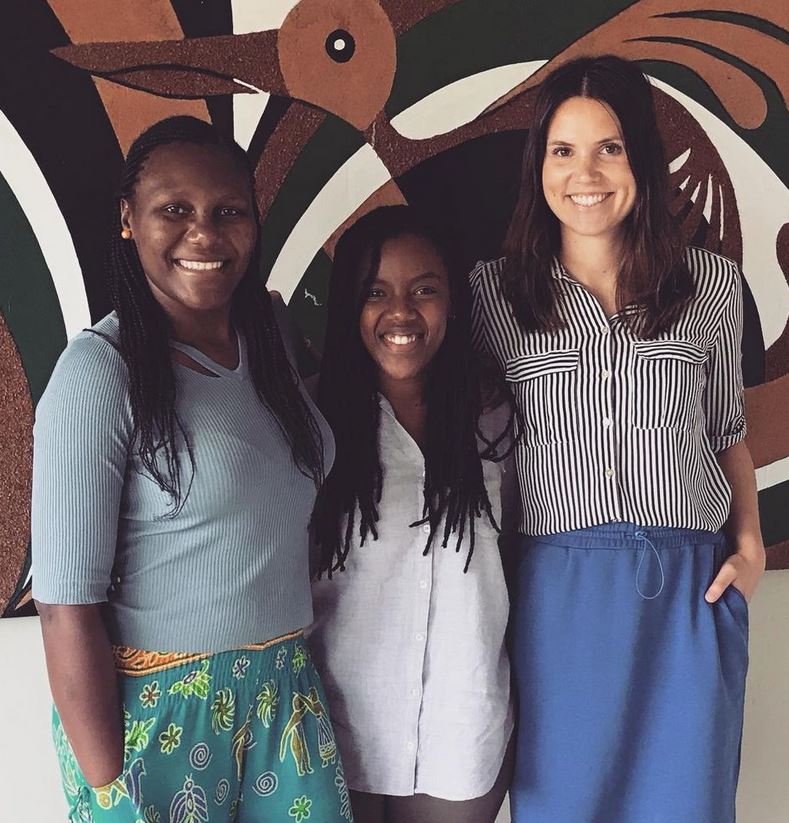 Many people often think of superficiality or shallowness when it comes to beauty contests. Honestly, I had also felt a bit like that as well, when I had heard of Miss Rwanda for the first time last year.
However, looking back at my week at the bootcamp with the Top 20 Miss Rwanda contestants, Miss Rwanda proved to me to be more than just a beauty contest. This was mainly related to the fact that in December last year, the organization team of the contest had announced major changes in Miss Rwanda 2021 and started portraying it as 'Miss Rwanda with Impact'. Several reforms in the criteria took place, which opened the door for more women while prizes and benefits for the winners were also revised.
Unlike previous editions, the Miss Rwanda 2021 winner, title winners and finalists who made it to the bootcamp were supported in different ways, including the financing of their unique project ideas. Considering our work for StArfrica, that kind of reform was one major reason why our team finally decided to participate in the bootcamp in order to ensure that the 'brain' part of the Miss Rwanda motto 'Beauty, Brain, Culture' was emphasized.
For one week, my team members Sylvia and Natacha and I stayed at the La Palisse Hotel in Nyamata, one hour outside Kigali, and were part of that bootcamp of contestants, organizers, media people. Everyone who was part of that 'bubble' had to be gotten tested and stay in quarantine first, in order to ensure the safety of all participants. After we had received our negative Corona test results, we started with our training for the 20 young women in Idea Creation and Public Speaking. The goal was to prepare them for their pitch on "the Most Innovative Project". From the very beginning, we tried to create an open and welcoming space for the young women, in order to help them reduce their shyness and boost their confidence as well as public speaking skills.
Throughout the training, we also worked together with the contestants on their skills to innovate something new and to come up with creative and viable ideas, which they can develop into ideas for 'the most innovative project'.
The development of the contestants over the week was amazing and very inspiring for us to see: Some of the young women were so shy at the beginning that they had even struggled to say hi to us. After the week, we had the feeling that we had created a trustful relationship with our mentees and were able to help them overcome their nervousness and stage fright. In our last session, we organized a mock pitch, in which pretended to be the jury who was judging their elevator pitches. All contestants did a great job and we felt they were ready for the big stage.
The Miss Rwanda finale took place last Saturday and the winner of the most innovative project was Contestant Musana Teta Hense. In her project she will focus on the production of environmentally friendly paper cups, not only for Rwanda but also the region. We very much look forward to working together with Hense in the future!
Last but not least, a big shout out to my trainers Sylvia Makario and Natacha Karangwa. They are true power women and I truly enjoyed working with them as a team throughout the week. Sylvia is a space technology engineer and female entrepreneur, after she has set up her own company here in Rwanda. Natacha is an actress and famous Rwandan spoken word artist and also works for an NGO for women empowerment.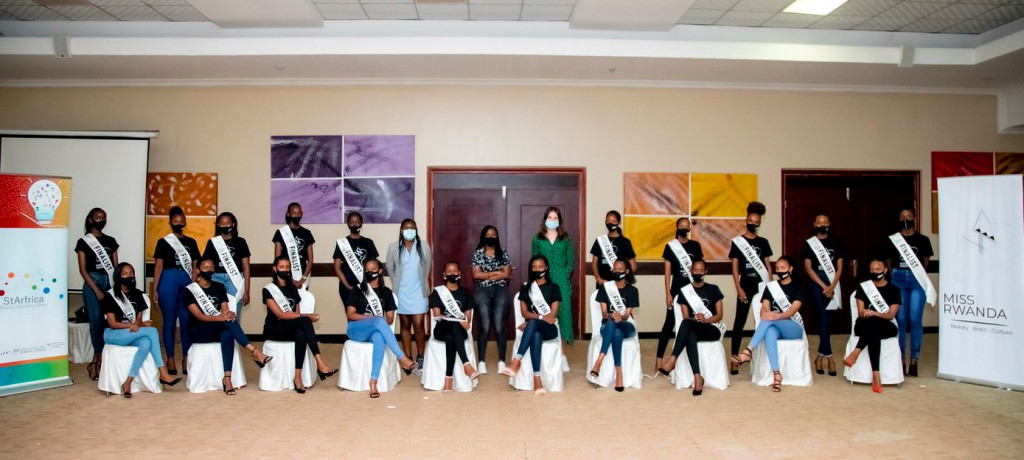 Our time at the Miss Rwanda Bootcamp