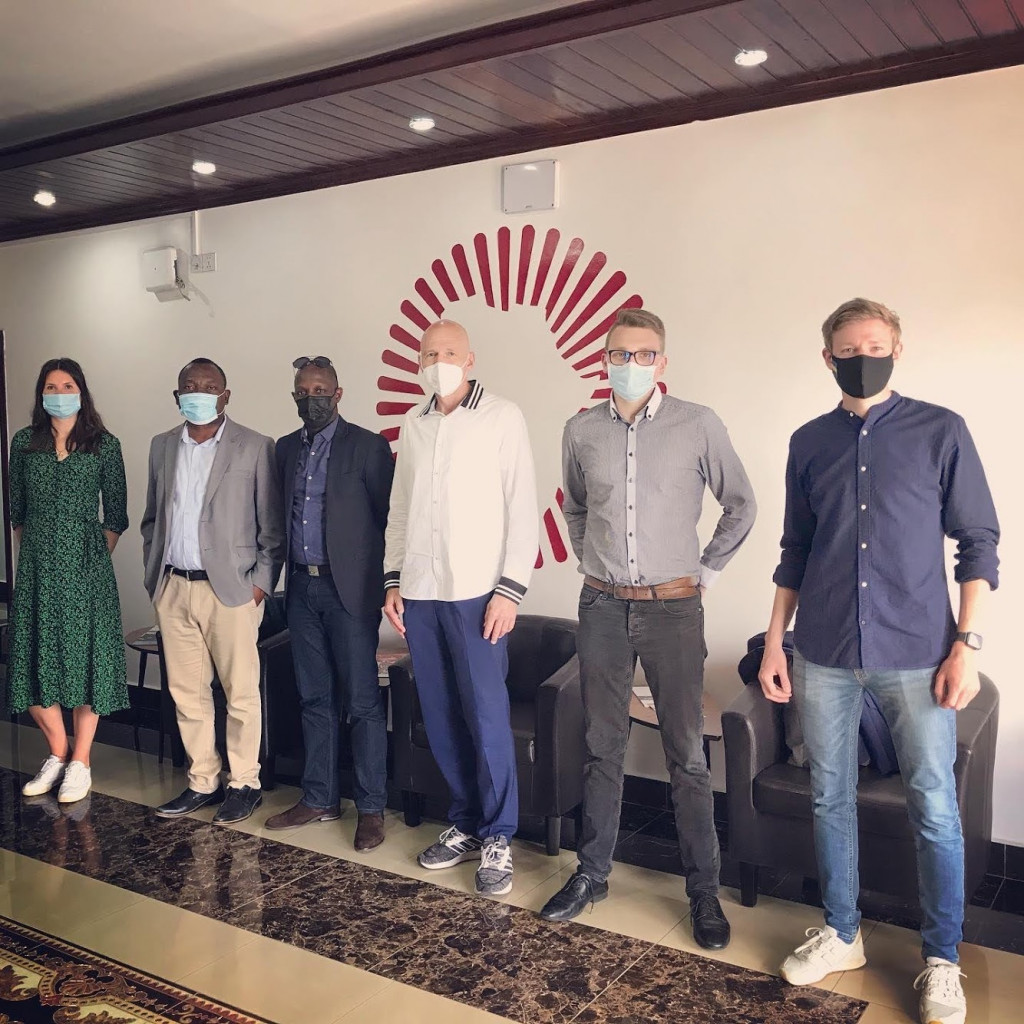 At the end of April, the StArfica team took another opportunity to meet again in person and on site in Rwanda in order to follow up on the current work packages of the StArfrica-Project.
After a PCR Covid-19 test and a night in the quarantine hotel, our colleague Katharina was able to welcome her colleagues Prof. Dr. Harald von Korflesch, Niklas Richter and Jonas Weinand in Kigali.
This was followed by an intensive week of meetings, small gatherings and insightful discussions through which the cooperation with already existing partners was deepened and new partners were acquired.  One example in this regard is the African Institute for Mathematical Sciences (AIMS), with which we are going to collaborate regarding our incubator program at the UR and its exciting new startup idea in the area of national health data management.
As proverb says, now more than ever in times of pandemic, "If you want to go fast, go alone; if you want to go far, go together." Therefore, we went to further more in depth exchange with our partners, that brought us new insights and joint approaches that can take the work in the StArfrica project to a new level.
Due to the very good Covid-19 management of the Rwandan government and the associated low Corona numbers, it was also possible for us to conduct two workshops in presence, respecting the local regulations. During the first workshop we were able to work together with the contestants of the Miss Rwanda 2021 competition to improve their ideas from the competition with methods of Entrepreneurial Design Thinking. The second workshop focused on the possibilities of further developing the Entrepreneurial Ecosystem in Kigali into a German-Rwandan Entrepreneurial Ecosystem, which we discussed with stakeholders of the Kigali Ecosystem and specially Rwandans that have experiences in Germany. The third workshop was related to Kigali's cultural scene. Together with the social business Kunda Arts Collective, we were able to connect and meet with several artists – or rather 'cultural entrepreneurs' to hear more about the amazing work they do, but also to find out more about their struggles regarding. We are happy to organize a workshop in June, with the support by the German Embassy in Kigali.
All in all, it was another very productive and inspiring time in Rwanda that keeps bringing our work within the StArfrica project more and more forward. And this is so exciting to see. The next big step in our project will be to start of the first German-Rwandan Incubator at the University of Rwanda in June. Stay tuned for more news about this at our blog.
Exciting meetings, workshops and discussions in Kigali in April/May 2021