by Derrick S. Vormawor (Project Assistant, StArfrica & Ghanaian Entrepreneur)
My journey with the StArfrica team began on 1st April 2021 with nothing but a positive mindset and the zeal to contribute towards the success of the StArfrica project (which is of personal interest to me because of the motive of the project). When I got to realize that i was the only African on the German team as at when i joined, i was somewhat thrilled and a little bit nervous, and I am sure you would understand why.
Working closely with the project lead, Katharina and other team members like Niklas and Jonas have been nothing short of inspiring, fun and progressive for me in my career as a marketing professional. If there were three words to describe the working environment at StArfrica, it would be 'peaceful, progressive, and purposeful' even though just three words aren't enough to describe it in total. I have also learned and challenged myself with the honest feedback I get from the team members and leaders.
So far, i manage the social media accounts by creating and posting content to create more engagement on our pages as well as to keep our followers informed of all that is happening with the project. Also, i host African entrepreneurs on a bi-monthly Instagram live interview, aside hosting events on behalf of the project and teaching in the incubator program which happened in Rwanda.
Having moved to Koblenz in January 2021 to continue my studies at The University of Koblenz-Landau, working at StArfrica has been one of the reasons why i have reconnected with my abilities and self, and also integrated well in Koblenz. I am certainly looking forward to more wins, impacts and successes with the team. I'd like to also use this medium to appreciate the head of the StArfrica project, Prof. Dr. Harald von Korflesch; he is such a kind leader.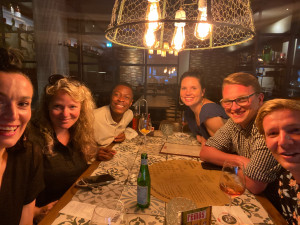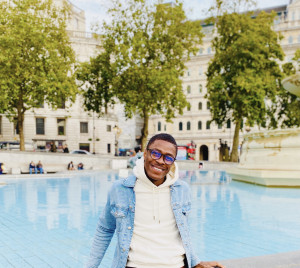 My StArfrica journey in 6 months  by Derrick S. Vormawor