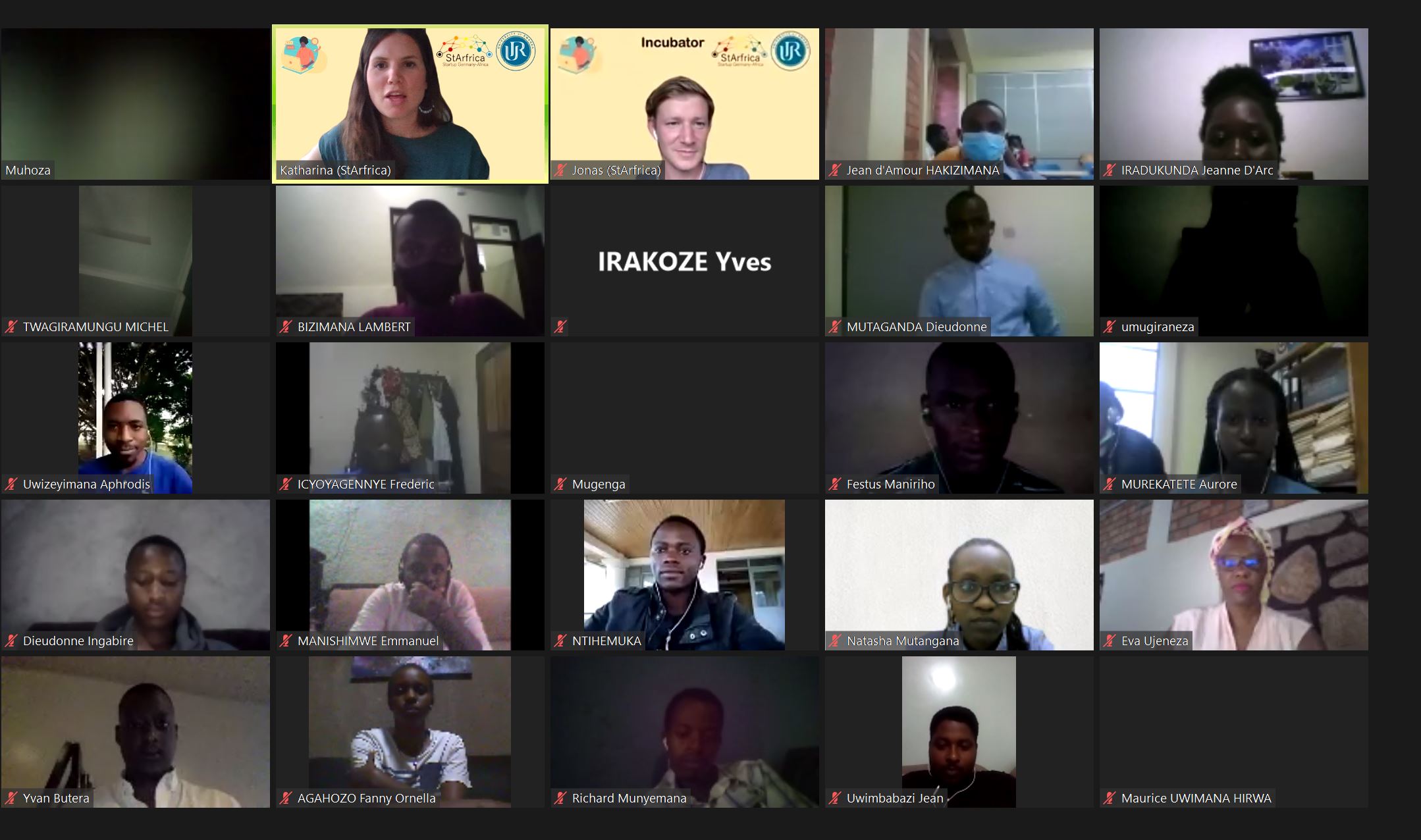 When started the big call for applications for the first round of the StArfrica Incubator in May, our hopes were high in terms of interest and applications. And we were not disappointed! At the day of the deadline, at the beginning of June, we had received more than 300 applications, from different places all over Rwanda
Today, we are in week 8 of the 12-week program and around 25 highly motivated and engaging participants are still with us.
But what is the StArfrica Incubator all about?
In our StArfrica Incubator, we offer a virtual 12-week program for students and recent graduates from the University of Rwanda (UR).
The content of our incubator workshops is based on the assumption that every succesful entrepreneur also needs to be a solid project manager: So, on the hand hand, our particpants are taking courses in task and project management, finance and accounting basics, effective communications, critical thinking, and much more. And at the same time, we also offer workhops with regard to entrepreneurial skills, such as business plan writing, creating a great pitch, design thinking, as well as prototyping.
In addition to that, we have made sure to always add more interesting and inspiring goodies for our participants, such as debating events, panel discussions and career talks with Rwandan companies and startups such as Jibu Water, Rokkup as well as Zipline.
Our program takes place on three days of the week – Tuesdays and Thursdays are always fixed days for different workshop sessions – on Wednesdays, we either have career talks or selective courses.
Overall, we support our participants by providing them with assistance, education and mentorship in all relevant departments, helping them understand how to best structure a business idea and turn them into reality. We also match them with mentors, founder, scientists and entrepreneurs and help them prepare for a potential life as an entrepreneur for the future. In our workshops, panels and career talks with mentors, entrepreneurs, companies and startups in and around Kigali, we bring them together with peers and experts for exchange and collaboration from both Rwanda and Germany.
All our participants are students and recent graduates from all academic fields, and all of them are affiliated to the University of Rwanda, as it is our StArfrica project partner. It had been a hard decision making process at the start whether to implement our very first incubator online or offline. Today, we are glad that we had decided to do it virtually – not only because of Covid19 and another recent lockdown and closing of the universities in Rwanda, but also due to the fact that we actually have many participants with us who live quite far from Kigali , such as Huye or Nyagatare, and who would have not been able to attend our incubator in person.
So far, it has been a highy inspiring and eye-opening experience with both our participants as well as mentors and we are looking to our final graduation event of the incubator in Kigali in Mid September!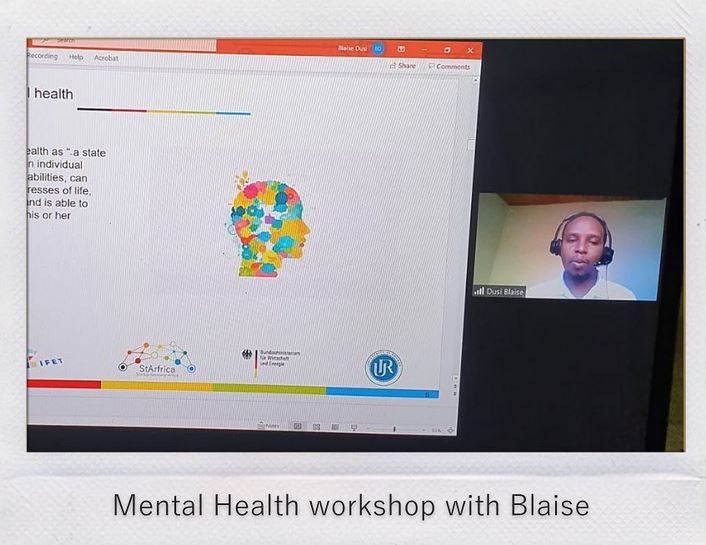 The StArfrica Incubator has started